After studying at the Ecole des Arts Décoratifs in Nice, where he directed his first short films, Jan Kounen began work as assistant operator and director of music videos and documentaries.In 1989, he made the short film Gisele Kerosene, crowned Grand Prix in the category of Avoriaz Fantastic Film Festival.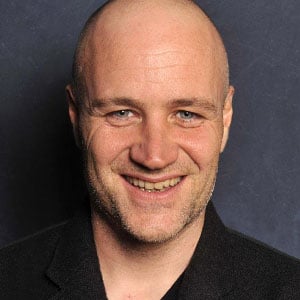 In the early 90s, Kounen worked in advertising and made two highly acclaimed short films, Vibroboy and Little Red Riding Hood, the latter seeing him work with Emmanuelle Béart. In 1996, he made his first feature film, Dobermann,[starring French actor Vincent Cassel.
In the 2000s, Jan Kounen traveled across Mexico and Peru, where he immersed in shaman culture. His next film was Blueberry (2004), an adaptation of the famous comic strip by Jean-Michel Charlier and Jean Giraud, better known as Moebius, with Vincent Cassel in the title role. The same year, he released Other Worlds (2005), a documentary about shamanism.
After making his film Darshan – The Embrace (2005),[Kounen staged the Comedy 99 F in 2007, a satire of the world of advertising adapted from the bestseller by Frédéric Beigbeder and produced by Jean Dujardin.
After participating in the Project 8 where he campaigned to improve maternal health in the world, he made Coco Chanel & Igor Stravinsky (2009), a biographical film about the relationship between Chanel, the French fashion designer, and Stravinsky, the Russian composer, starring Anna Mouglalis and Mads Mikkelsen. The film closed the 2009 Cannes Festival.[