HUMAN RIGHTS HOUSE BY KOEN VANMELECHEN
The Belgian artist Koen Vanmechelen (1965) is an internationally acclaimed conceptual artist. His work explores the importance of bio-cultural diversity, identity and community. He is best known for his Cosmopolitan Chicken Project (CCP) in which he cross-breeds domesticated chickens from different countries as a statement about the way in which diversity can shape the global cultural and genetic mix.
The artist's scientific collaborations around the project have earned him numerous awards including the Golden Nica Hybrid Art award in 2013. Vanmechelen has presented his work on almost every continent and is a regular contributor to the Venice Biennale.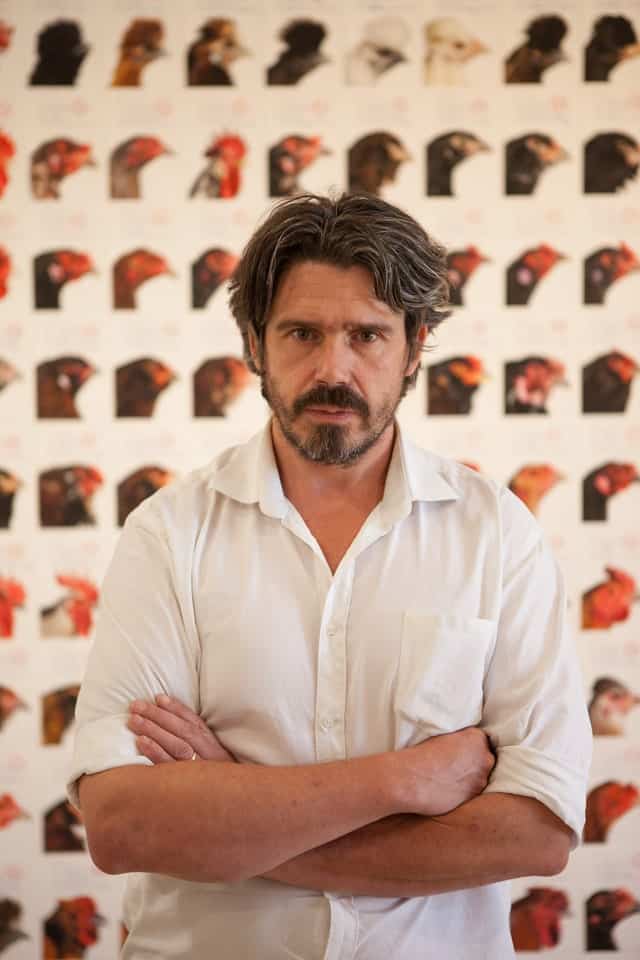 The Human Rights House seduces people from different societies and so-cio-economic backgrounds to gather in a unique setting, inspired by artworks, in order to initiate a new, spiritual dialogue. The House is a place of birth and rebirth. The Guardian at the front guards the premises; behind him the Tulum Cosmo Golem gathers the new generations. The House inspires the collective, creative mind to formulate an answer to our intellectual discourse.
In the House, one can hear the God of the Wind rhythmically depositing seawater on the nearby beach of the Yucatan peninsula. Not more than twenty meters from the House, under a crescent moon, the ancient God is sweeping over the water to visit the nearby Mayan ruins of the old coastal town History goes deep in this place, which is situated between lagoon and water. Spaniards, Mayans, and others have passed here through an area where millions of years ago, life chose to go ashore and explode in a stunningly beautiful diversity. Here, the Beast crawled out of the water. Here, com-munities grew, and civilization was born. The sea whispers that story to the House without interruption.
The Human Rights House rests be-tween salt and sweet, life and death, na-ture and culture, at a point of renewal. It is a temple of change and 'volta.' The region in which it is situated is preg-nant with significance, but it is also a wounded region. The injustice done to the original population is deeply etched into its skin.