Sabino Guisu (Juchitán, 1986). In his youth he studied and worked at the Institute of Graphic Arts of Oaxaca (IAGO), inspired by the work of the consecrated artists and the collection in his library. He received the mentoring of the teacher Francisco Toledo, with whom he has collaborated and exhibited on numerous occasions.
From his first portraits and skulls created with smoke, to his most recent works – embossed woolen textiles and ashed wood sculptures – Sabino maintains the use of organic materials in his work.
Descendant of a family linked to the tradition of art and pottery, Guisu – which in Zapoteco means Potter – is known for the use of smoke in his pieces. The artist uses smoke to create images resulting in layers that shine through, glimpsing portraits, scenes, landscapes. In addition, Sabino experiments with numerous materials such as honey, bees, mushrooms, wool, wood, silver, stone and even neon.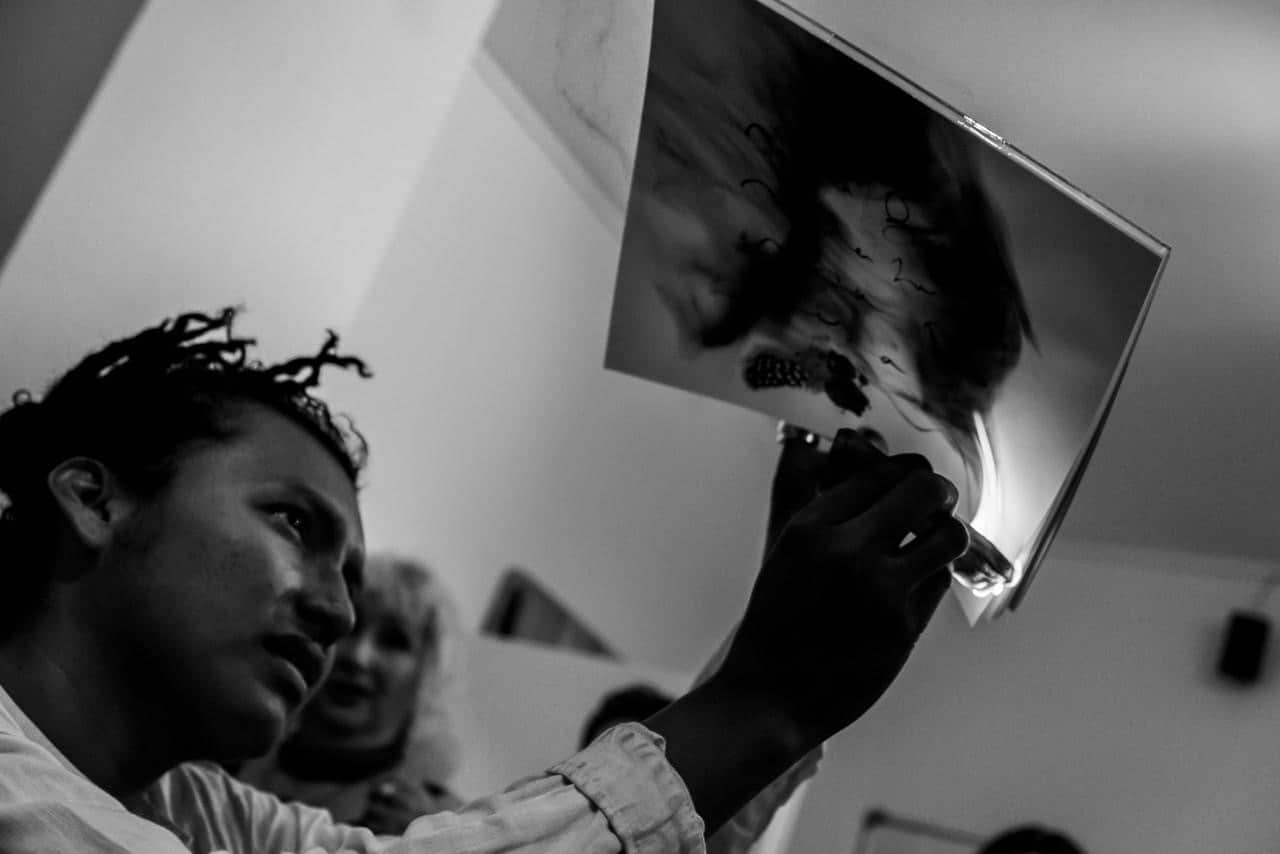 His work is a path that goes through the history of man, from the first vestiges printed with ashes over caves, to the use of ancient materials in the current exploration of new techniques for the production of an artistic object.