Tyler Goldflower is a New York-based interdisciplinary artist whose work celebrates the human vessel as a locus of personal myth and an instrument of creative self-expression. Goldflower creates modern archetypal portraits immersing viewers in a liminal realm between fantasy and physical reality. These images, created in collaboration with each subject, convoke their individual spirits as well as the universal characteristics they embody. Her pieces are timeless portals which radiate semiotic spirituality analogous to historical images of deities and ancient societal mythology.
For Goldflower, creating art is a ceremonial process evincing unity and liberation. Trained at the School of the Art Institute of Chicago, Goldflower has staged exhibitions, commissions, and projects in New York, Los Angeles, Miami, and Tulum, among other cities worldwide.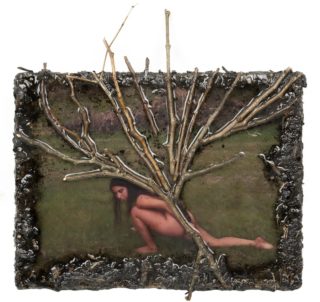 Goldflower classifies her work as 'sculptural
photography' blending a variety of tactile elements and unique printing techniques which bring each work to life.